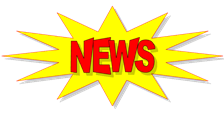 Cap on cash that can be held by individuals and companies may be round the corner
Even as the top private banks announced their decision to charge Rs 150 for cash deposits and withdrawals after four free transactions per month, a slew of additional measures from the government may just be round the corner. In the government's determined push against the parallel economy, the next step could be a cap on the cash amounts that can be held by individuals and companies, people in the know said.
Govt wants cap on debit card charges
Unhappy with the RBI's recommendation, the government is seeking a cap on the merchant discount rates (MDR), or the fee charged by banks for debit card transactions, to ensure that consumers are not discouraged from using plastic. Last month, the RBI issued a draft circular, where it classified merchants into small and other categories with levy of 0.95% of the transaction size permitted. Small merchants can levy up to 0.4% of the transaction value as MDR. In any case, credit cards are not covered by the draft circular. But it does not go down with the objective of reducing use of cash as consumers will have to pay extra for using debit cards. The finance ministry is now in dialogue with the RBI to cap the fee to shield consumers.

India's GDP grew 7% in Dec-16 quarter despite of note ban.
HDFC,ICICI, Axis to levy 150 after four transactions a month.
Get all accounts on net banking by March 31: Govt. to Banks
100% penalty on cash transactions above 3 lakh.
Income Tax dept to go easy on Rs. 5 Lakh deposits by people above 70 years of age.
Govt extends dedline on registering GST portal.
Income tax department's mobile app for income tax ,PAN soon.
Yahoo CEO take Rs.93 Cr pay cut over data breach.
SME's to pay 25% tax even if Rs.50 cr limit crossed in FY17-CBDT Chairman.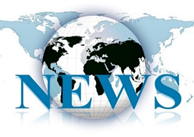 International Section
Yahoo's top lawyer Ronald S Bell resigns, CEO Marissa Mayer loses bonus
US tech giant Yahoo's top lawyer, Ronald S Bell, has resigned and its CEO Marissa Mayer lost her 2016 bonus after a board investigation of the 2014 theft of information on over 500 million user accounts, the media reported.Senior executives, company lawyers and information security staff were aware of the hack and also knew about subsequent attempts to break into the affected accounts in 2015 and 2016 but failed to "properly comprehend or investigate" the situation. Bell, a long-time lawyer at Yahoo, resigned and would receive no payments in connection with his departure. He "appeared to be taking the blame for the company's security failures".The company's chief information security officer at the time of the 2014 breach, Alex Stamos, left for Facebook in 2015 after repeated battles with Mayer over security priorities.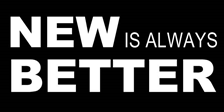 Section 40(a)(i) – Is new always better ?
In the 1930s, the Government appointed a Committee to review the income-tax law and make recommendations. The Committee produced the Income Tax Enquiry Report of 1936 ('the Report'), which was given effect to in the Indian Income-tax (Amendment) Act, 1939 ('the Amending Act'). The Amending Act extensively amended the Indian Income-tax (Amendment) Act, 1922 ('the 1922 Act').Among other changes, two major changes were made as to payments to non-residents, in cases where such amounts represented taxable income: Tax was deductible at the source from such amounts payable in India to non-residents; and

In respect of amounts payable outside India to non-residents, the deduction of such amounts while computing the taxable income of the payer was denied, except in cases where the payment of the tax by the non-resident had been suitably secured.

The first provision was the new sub-section (3A) in section 18 of the 1922 Act, and was the source of section 195.


The second provision was the proviso to section 10(2)(iii) of the 1922 Act ('the proviso'), which became section 40(a)(i) of the 1961 Act. The proviso, as enacted, applied to interest payments only, and read as follows:

"Provided that no allowance shall be made under this clause in any case for any interest chargeable under this Act which is payable without British India, not being interest on a loan issued for public subscription before the 1st day of April, 1938, except interest on which tax has been paid or from which tax has been deducted under section 18 or in respect of which there is an agent in British India who may be assessed under section 43 or, in the case of a firm, for any interest paid to a partner of the firm;"

Though the second provision was limited to payments by way of interest, it was the origin of section 40(a)(i).

These two provisions were mutually exclusive, and were expressly intended to be so.

To read more
Please visit
http://www.taxsutra.com/experts/column?sid=474#head
Blog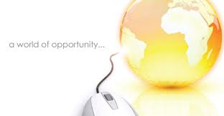 IT System must to Survive & Sustain in Today's Competitive Environment
Looking around us we realize how much ahead we have come when compared to times not so long in the past. Till about a 100 years back, life in most parts of India was not very different from those a 1000 years back! In the last century, things have sped at the speed of light! Old social and political orders built upon hierarchies have crumbled and disappeared and in its place we have a flat order. Today, it is not one's lineage or skin color or blood lines which matter. What matters is how competitive you are economically. Survival of the economically fittest is thus the order of the day which has brought to centre stage the idea of corporate be it companies/ firms or any others. Given these agglomeration of men and materials and their sheer size, it was only a matter of time before a need was felt to manage them and manage them well.
Beginning with the 70s and more so from the west, computer systems now called IT (short for Information Technology) Systems have played a humongous role
in helping business survive. Size of operations and speed of activity dictated a shift from slow manual processes to automated systems which were fast, efficient and most importantly, quickly scalable. With time and money in very short supply, it is humanly impossible to manage any organization and that too in such competitive times and dream of profitability. IT systems have done just that…..in a cost competitive and efficient way with clear cut results!
Another reason why IT system is the darling of the industry is the speed with which it is getting customized to individual needs! From desktops to laptops to palmtops to smart-phones, their sizes have changed but the central theme remains the ease of use, efficiency of operations and most important, cost competitiveness. To understand their importance, try imagining any business of a reasonable size that has to survive and grow without computer systems! It is possible but at prohibitive costs which is sure to sound the death knell of the enterprise.
Besides the efficiency and cost competitive angle, there is as yet another factor which makes computers so important to growth in today's competitive environment. Taking care of day-to-day needs through such things as the cloud-based ERP, CRM etc, it helps businesses and managers plan for the future. The advent of the net has made it possible for any entrepreneur to actually dream of
newer businesses and models far removed from the present activity as it makes it possible to investigate the efficacy of an idea from all its angles!
Starting off as a staff function, IT is today part and parcel of growth and sustenance in an increasingly competitive world!
Cheers to IT!

We are reaching out !!!

---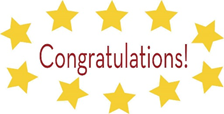 To the newly elected
Leadership @ ICAI,

CA Nilesh Vikamsey
&
Mr. Naveen ND Gupta
---

In a Catholic school cafeteria, a nun places a not e in front of a pile of apples, "Only take one. God is watching." Further down the line is a pile of cookies. A little boy makes his own note, "Take all you want. God is watching the apples."
Contact us:
Please email us @
Call/

9011050260