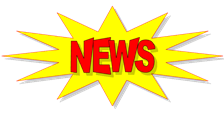 India to invest $2 billion in Sri Lanka in next four years: Nirmala Sitharaman
India will invest up to $2 billion in Sri Lanka over the next four years in a range of sectors including real estate, energy and infrastructure, its Commerce and Industry Minister Nirmala Sitharaman said on Tuesday. India is Sri Lanka's largest trading partner and the South Asian neighbours are considering a broader trade agreement as President Maithripala Sirisena's government tilts towards New Delhi after his predecessor pursued a pro-China policy.
Government readies plan for big-ticket stake sale in 22 PSUs
India is preparing a plan for big-ticket asset sales that involves the disposal of controlling stakes in 22 listed and unlisted companies as the Centre looks to meet the full-year disinvestment target of Rs 56,500 crore. On the list are large state-run companies such a s Container Corporation of India, Bharat Earthmovers, as many as three plants of the Steel Authority of India and unlisted entities like Cement Corporation of India. A Cabinet note has been floated by the Department of Investment and Public Asset Management (Dipam) to this end, two officials aware of the development told ET. "Strategic disinvestment is on the cards... the process has been set in motion," said one of them.

Banks can publish photos to decleared wilful defaulters only-RBI.
Project "Saksham" gets Rs. 2256 Cr.Govt nod for easy GST –roll out.
Monthly returns to be mandatory under GST - CBEC
Interest rates on small savings schemes cut by 0.1 % points.
No extention in deadline of Black Money Disclouser scheme.
Former Kingfisher CFO gets 18 months imprionment in cheque bounce cases.
Income Tax dept to honour the honest taxpayers.
56% of CA's admit the presence of corporate tax evasion.
Install DigiLocker app, need not carry driving liscence.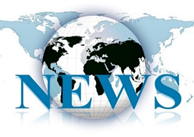 International Section
Goldman feels the heat in Asia as IPO engine slows
Goldman Sachs failed to make it to the upper echelon of Asia's equity market fee earners for the first time in more than a decade, hit by a squeeze in fees that is prompting the U.S. bank to cut back jobs in the region. Goldman has shared dominance of the Asia Pacific equity capital market arena with UBS and Morgan Stanley since clinching the mandate for China's first privatization in 1997.
BlackBerry lesson: adapt or die in the internet Age
BlackBerry has joined Yahoo, Nokia and other technology industry stars felled by an internet age in which companies are forced to evolve quickly or perish. Canadian-based BlackBerry announced Wednesday it would halt in-house production of smartphones, marking the end of an era for the once-dominant handset producer.

Bit-Coin
Bitcoin is a form of digital currency, created and held electronically. No one controls it. Bitcoins aren't printed, like dollars or euros – they're produced by people, and increasingly businesses, running computers all around the world, using software that solves mathematical problems. It's the first example of a growing category of money known as cryptocurrency.

What makes it different from normal currencies?
Bitcoin can be used to buy things electronically. In that sense, it's like conventional dollars, euros, or yen, which are also traded digitally. However, bitcoin's most important characteristic, and the thing that makes it different to conventional money, is that it is decentralized. No single institution controls the bitcoin network. This puts some people at ease, because it means that a large bank can't control their money.

Who created it?
A software developer called Satoshi Nakamoto proposed bitcoin, which was an electronic payment system based on mathematical proof. The idea was to produce a currency independent of any central authority, transferable electronically, more or less instantly, with very low transaction fees.

Who Prints it?
No one. This currency isn't physically printed in the shadows by a central
bank, unaccountable to the population, and making its own rules. Those banks can simply produce more money to cover the national debt, thus devaluing their currency.
Instead, bitcoin is created digitally, by a community of people that anyone can join. Bitcoins are 'mined', using computing power in a distributed network.
This network also processes transactions made with the virtual currency, effectively making bitcoin its own payment network.

So you can't churn out unlimited bitcoins?
That's right. The bitcoin protocol – the rules that make bitcoin work – say that only 21 million bitcoins can ever be created by miners. However, these coins can be divided into smaller parts.

What is bitcoin based on?
Conventional currency has been based on gold or silver. Theoretically, you knew that if you handed over a dollar at the bank, you could get some gold back (although this didn't actually work in practice). But bitcoin isn't based on gold; it's based on mathematics. Around the world, people are using software programs that follow a mathematical formula to produce bitcoins. The mathematical formula is freely available, so that anyone can check it.
The software is also open source, meaning that anyone can look at it to make sure that it does what it is supposed to.

For more Info : http://www.coindesk.com/information/what-is-bitcoin/
Blog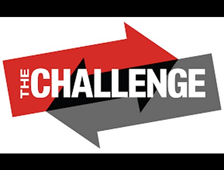 Professional Community Challenge!!
Slog. One word which best describes what it is to become a Chartered Accountant or a Company Secretary.
Slog. One word which best describes what it is AFTER you become a Chartered Accountant or a Company Secretary.
Speak to anyone in any forum right from the street to the board-room about what it is to be a CA/ CS and you are left with one reply. Slog.
It is a known fact that to be a CA or a CS, you have to be better than the best. With a pass-out rate in single digits and a lifetime of poring over (boring) books, you have to have patience, perseverance…..and the ability to slog.
For someone on the other side is a pass out, a professional, life is no easier than an aspirant. Remembering dates, form numbers, details, sections, sub-sections, adjudications, judgements………………can make things very, very tough. No doubt there are systems and a certain discipline which can make things easy. But how much?
Today the world is in one's palm. Open a smart phone and you can just as smartly see whatever you want on
it. Be it a tax return, P&L, Balance sheet, Annual reports……..anything and everything can now be seen on a 5-6 inch screen with a flick of a finger.
In fact, with the advent of smartphones, it is the clientele of most CAs and CSs who seem to know about things. What it implies is that every client is well aware of what is available where and at what price. In most cases, they also seem to know what their rights and liabilities are. The Government of the day too is doing its bit to keep as little information with itself as possible and is finding ways and means, mostly electronic and over the net secured with the best of systems, to give information to citizens at the earliest. The paper-less office bug seems to have bitten our government hard in places where it matters most. This has brought unexpectedly speedy results with entire department's functioning going live, online. No paper, no hassles and information available lot early.
This cloudburst of information is a boon for the clients but if not handled with alacrity in the right spirit can leave a CA/ CS in a very dark and tight spot. But then as luck would have it, the darkest of clouds come with the shiniest of silver linings!
Product like CAdashboard from Orgpro Softwares Private Limited is part of the "silver lining". It provides every conceivable piece of information with its moist recent updates that a seasoned CA/ CS could ever ask for. All this is stored on their cloud server and secured with the best of systems available. Dates, issues, laws, sections, sub-sections……and a lot more, are all complied in the best of logical sequencing and stored in an environment not even the devil can disturb!

We are reaching out !!!

---
Application towards the perfection.
We achieved this in no time.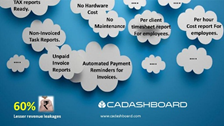 ---

Reaching the end of a job interview, the Human Resources Officer asks a young engineer fresh out of the Massachusetts Institute of Technology, "And what starting salary are you looking for?" The engineer replies, "In the region of $125,000 a year, depending on the benefits package." The interviewer inquires, "Well, what would you say to a package of five weeks' vacation, 14 paid holidays, full medical and dental, company matching retirement fund to 50% of salary, and a company car leased every two years, say, a red Corvette?" The engineer sits up straight and says, "Wow! Are you kidding?" The interviewer replies, "Yeah, but you started it."
Contact us:
Please email us @
Call/

9011050260