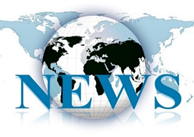 International Section
Tesla plans to raise funds to tackle cash crunch.
Tesla Motors plans to raise additional money this year to help fund development and production of its new Model 3 sedan and build out a massive battery factory, the company said on Wednesday. The electric carmaker plans to raise money through an equity or debt offering, it said in a filing with the US Securities and Exchange Commission. Some of that money could also support Tesla's planned acquisition of its money-losing sister company, Solar City Corp.
Federal Reserve may stay cool on September.
Even if US companies kept up their rapid pace of hiring in August, there is still enough resistance among policymakers at the Federal Reserve to delay an interest-rate hike at the bank's September meeting. At that rate, 2016 would be on pace for more than 2 million new jobs.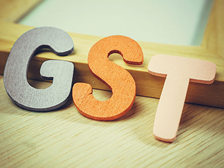 By far, the GST amendment will be the biggest step the country has taken in ensuring economic integration. While the draft law comes with a promise of economic growth, it poses several critical pitfalls that can adversely affect businesses in the country.

GST: Great or Gruesome

The trust deficit between the Citizens of India and the Government of India has plummeted to new depths when one reads the Draft GST Law (in case you have not read the draft laws, please click here to read it). In one fell swoop, a swathe of businesses is staring at their death knell – as instead of being the promising vehicle for growth, GST has the potential to destabilize all that is good. On the bright side, this is still a draft law – and corrections can be applied, so that GST indeed becomes the Greatest Simplified Tax regime, and the biggest economic event of Independent India. It has all the ingredients to become so. Why then, am I sounding the danger bells?

The most critical cause of failure of GST will be in the transference of responsibility and liability of tax remittance to the customers of a supplier (Section 16(11) (c)). Basically, the law postulates that if a particular supplier has failed to comply with the law correctly – by furnishing the correct returns
(Section 27(3)) and/or making the correct payment (Section 27(2)) – then its' customers cannot avail the input credit, and if given, it will be reversed.

The origin of this provision lies in the history of tax avoidance through false representations by a small section of businesses[i] and the fact that it was not feasible for the Government to systematically contain this problem. With the framing of this law, the Government hopes that the market will self-weed out the bad eggs – which is not wrong in theory. What is wrong is not understanding the cascading consequences of doing this in practice – and the mayhem it will create. While the effort for driving compliance will reduce, the consequential effect of businesses shutting down, and therefore collections going down, have not been treated seriously enough.

What exactly is the problem?
Let us understand this by visualizing a scenario.
Assume Business A operates on a retained margin in the range of 8-9% [ii].Because it is (say) an SME, it buys without access to good credit terms. So, it has purchased goods worth 50,000, and with GST of 20%, it has paid Rs. 60,000 for the invoice. It now sells this at Rs. 55,000, with an applicable GST of 11,000 – so raises an invoice of Rs. 66,000 on Business B.
Business B is a distributor, operating on a margin of (say) 2% [iii]
Now, Business B is concerned that the input credit of Rs. 11,000 may or may not available to it, in case Business A is negligent in its compliance.
To read more visit: https://www.cadashboard.com/blog